Alterations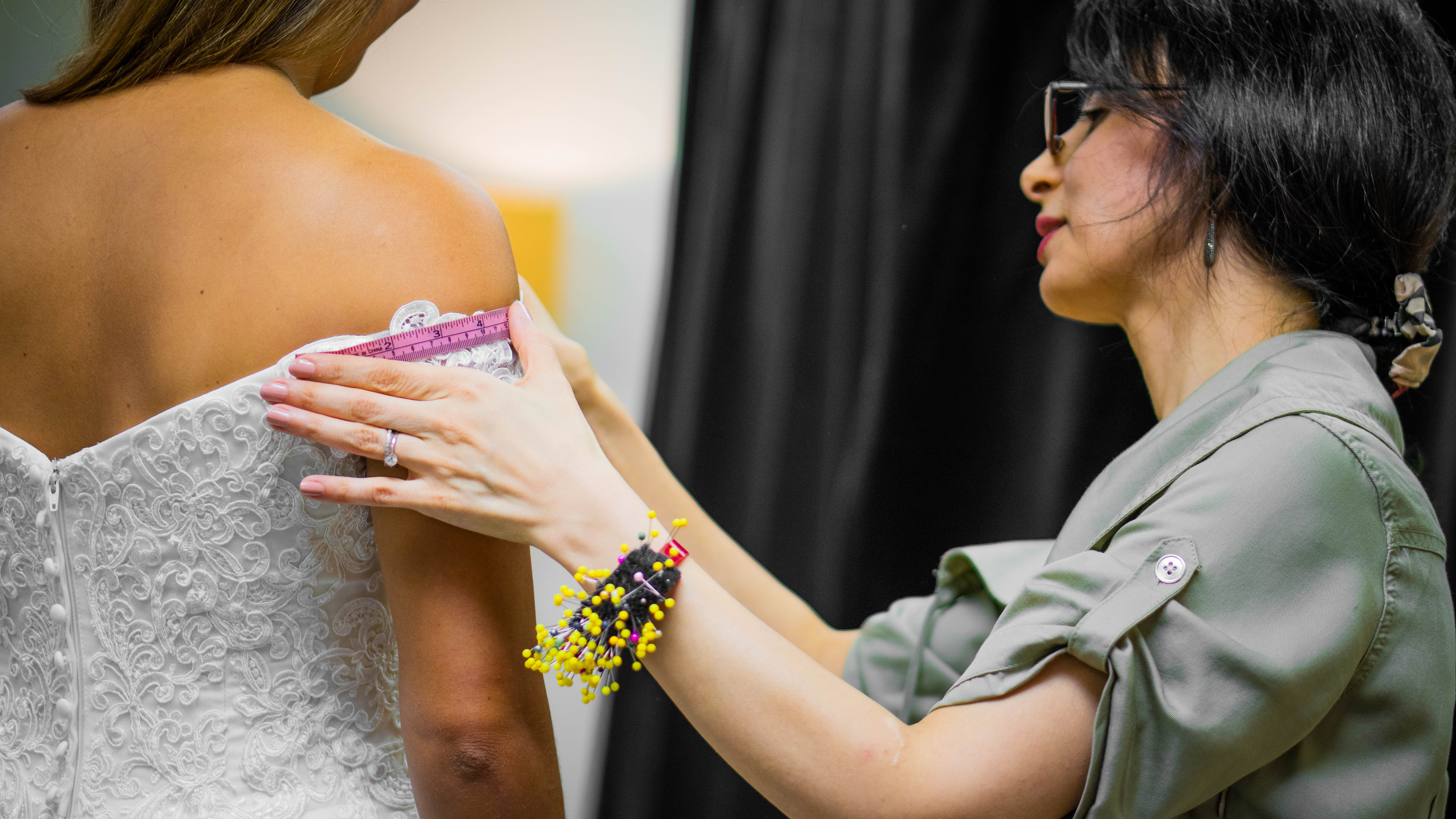 Sermeh Bridal is proud to be the only Austin Bridal Boutique to offer full-service on site alterations for brides. Gowns never leave Suite 101 therefore ensuring a strong peace of mind through the entire alterations experience.
A service offered and housed within our boutique that we are most proud of is the alterations studio directed and owned by master designer, Sara and her trained team that hold over years of experience in designing, pattern making, constructing and altering fine apparel and couture bridal gowns.
We offer high quality wedding /special occasions dress alterations to give you the look and feel that you will be happy with on your special day. Whether your dress is brand new or a family heir loom, we can offer a service to alter, reshape or restyle a dress to your needs.
We do every kind of alteration, from simple hemming, adjusting the bust, and creating a beautiful bustle to sophisticated re-styling, and work with every type of fabric. We also have experience with sequined and beaded materials. Particular attention is paid to preserving original details of the design. We also offer a repair service for beaded and lace wedding dresses from all high-end designers, and can repair other minor damage to hemlines or necklines.
Rest assured, your gown will be simply stunning! Additionally, your consultant is available by phone or email to help you throughout the process from scheduling your first fitting to answering questions that might arise between now and your wedding day.